ModernWebif / Themed OpenWebif 0.10.1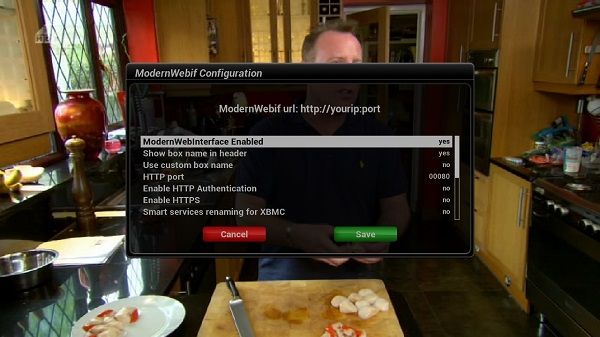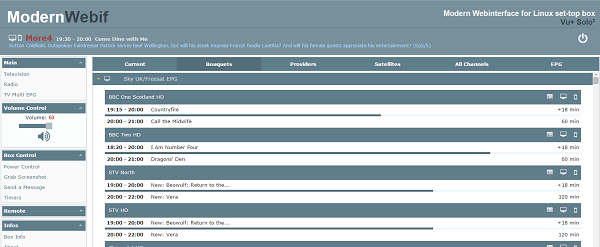 Changelog
Version 0.10.1
Themed WebRemote (Thanks to SGS!)
Minor bug fixes
version 0.10
package in extensions-modernwebif renamed
thx @ MDXDave
I have the surface revised and changed something. So all courses are eg etc. removed and the design is "flat". Furthermore, most of the pictures (icons) have been replaced by FontAwesome which act not only modern, but also can be scaled as characters.
The jQuery UI elements have been partially removed and replaced with pure CSS elements replaced (tabs) and also the layout and the presentation was changed in some places. Please note that the whole is not currently stable, is not pronounced final but there are still some mistakes here and there. Please errors best by GitHub Issue or login here.
Known Bugs:
MultiEPG Wrong styled bouquet Editor incorrectly used other minor glitches

Planned features:
color selection style adaptation of the mobile version of new basic layout

source code:
Since the whole visible based on OpenWebif that's open source, there also the source code of the modified version: GitHub - MDXDave / ModernWebif: ModernWebif for Enigma2 based boxes

Notes:
the plug-in is installed next OpenWebif because it uses the same plug-in name. Possibly this is later changed, in principle, but makes installation both plugins no sense, since this is merely an layout-based modification. May be future but also added features that are not included in OpenWebif.

Downloads:
All versions can be found on Github (the "Releases", the newest one is available here in the appendix.
Click this Link to Download File:
Thread Discussion