Pirates copies of the new Wallace and Gromit movie have been discovered on the streets of Bristol.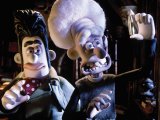 An investigation by the BBC found that poor quality copies of the film were easily available for as little as £5.
"They do not show the film in its full glory - and that is a huge kick in the teeth for everybody at Aardman who put all their effort into making this film," said a spokesman for Aardman Animations.
"I think something needs to be done pretty quickly. DVD has grown recently and so has the piracy issue. The quickest way to get on top of the problem is to make it illegal to buy it."
The results of the investigation will air as part of Inside West, tonight at 7.30pm on BBC One West (Sky ch. 956).