NordVPN-Connector

v 0.3
Function extension:
Representation of the respective server load
Optional presentation of the plugin in the menu
Optional presentation of the server load in the menu
Display if Killswitch is active
Display of the currently used public IP address on the Internet
Page-by-page scrolling with Page buttons now possible
Various fixes regarding killswitch
Other fixes
Under Settings, additional options have been added: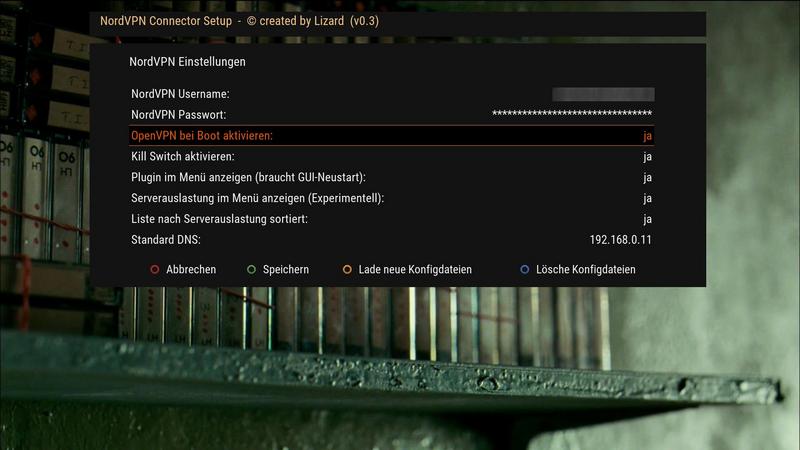 Show plugin in the menu:
This will display the plugin "NordVPN Connector" in the menu area for quicker selection,
For this setting to take effect, a GUI restart is necessary.
Show server usage in the menu:
With this setting you can display the current utilization of the currently used server in the menu item.
This point is currently marked as "Experimental", since the current load of the server is determined at the menu call,
there may be a momentary delay in the display of the menu, but this also depends on which VPN server (country) is currently being used,
the delays have different effects.
This point is to be regarded as "Nice to have", who has problems with it or who it bothers, can / should disable this setting.
List sorted by server load:
This will sort the server selection list in ascending order of server load, to help make selecting a suitable server faster.
Screenshot of the menu: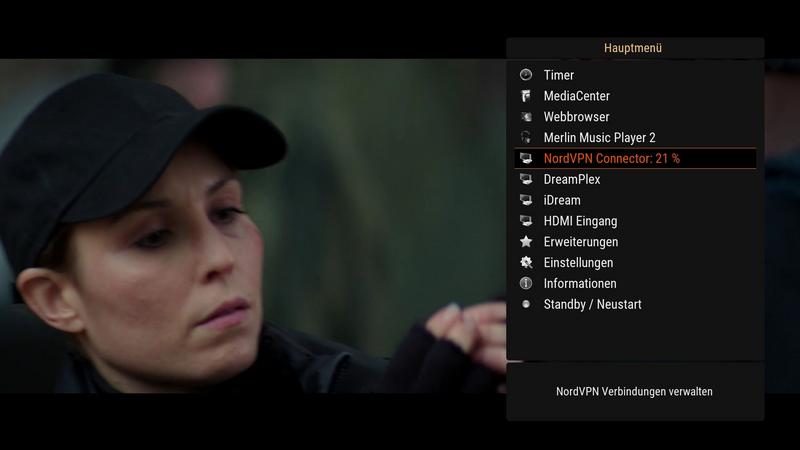 Screenshot of server selection (sorted):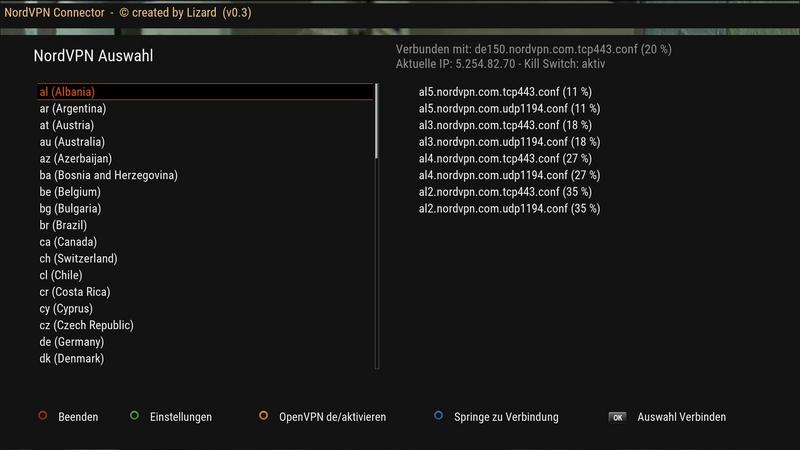 In the open server selection above, the view of the server loads is updated every 60 seconds and sorted accordingly when sorting.
Thanks @lizard
​