Joined

Dec 3, 2008
Messages

522
Reaction score

40
Instructions:
1. Install NBC Sports Live Extra from
iTunes
or
Cracked
2. Install Flex 2 and add NBC Sports Live Extra to patches.
3. Search for 'free' and set it to True.
4. Block the adverts
(a) iPad - Search for 'BannerAdForViewController' set first return value as null and argument 4 as False.
(b) iPhone - Search for GadBannerView (id) initWithAdSize: (GADAdSize) and Set Return Value to NULL then search for skipLivePreroll and set to TRUE
5. Use VPN one Click and choose USA to watch if outside US.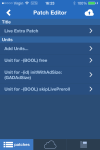 Credits:
Hamidallah
Enjoy every live premier league game with english commentary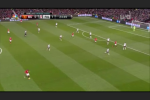 I haven't managed to get Airplay working yet though but I think its only a matter of time, will post back when I have sorted it