Moderator
Staff member
Moderator
Joined

Dec 5, 2006
Messages

9,098
Reaction score

2,148
Location
DJ Biffo`s 80`s Mix July 2010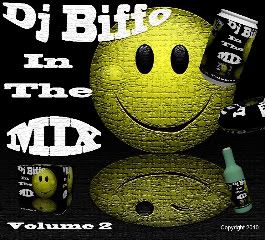 Track Listings
1.Eric B & Rakim - Paid In Full sample & Breakbeat.
2.Phil Collins - In The Air Tonight[dropin inserts michael jackson, toto, marvin gaye,michael bolton]
3.Men At Work - Down Under.[dropin samples]
4.Kajagoogoo - Too Shy.
5.Hall & Oates - I Can't Go For
6.Hall & Oates - I Can't Go For.[dropin]
7.Human League - Don't You Want Me Baby.[dropin & samples hard times & Fasination]
8.Depeche Mode - Just Can't Get Enough.
9.Frankie Goes To Hollywood - Relax.
10.Duran Duran - Wild boys.
11.Spandau Ballet - True
12.Tears For Fears - Shout
13.Another Day In Paradise - Phil Collins.
14.Kraftwerk-The Model.
15.Nik Kershaw - The Riddle.
16.Yazoo - Dont Go.
17.Soft Cell - Tainted Love.
18.Japan - Quiet Life.
19.Duran Duran - Save A Prayer.
20.Eurythmics - Sweet Dreams.[samples & Dropin who`s that girl,here comes the rain again,- Missionary Man
21.Gary Numan - Cars.
22.DuranDuran - A View To A Kill.[dropin sample notoroius & Pump up the bass]
Some of my fav 80`s tracks , along with the 90`s 2 best era`s for me
hope u all like it
Biffo
Last edited: