Joined

Aug 29, 2001
Messages

41,823
Reaction score

12,504
Bayonetta 2 is being developed by Platinum Games, and is scheduled for a 2014 release on the Wii U.
Currently, there is no exact release date. Nintendo has reportedly confirmed a Summer release date for the Japanese version, with the English version slated for a later date in 2014.
While the game does not yet have an ESRB rating, wiiudaily has claimed that Nintendo has given the game a Mature rating.
It will also be a Wii U exclusive game.
The first installment by SEGA was available on the PlayStation 3 and the Xbox 360, but not the Wii U.
Bayonetta 2 will follow up the events of the original games.
The witch Bayonetta will return as the heroine of the game, and will take on a new set of Angel enemies.
In the latest edition of Nintendo Direct, it was announced that a new move, Umbran Climax, will feature in Bayonetta 2. The player will be able to save up the Magic Gauge to unleash a combo made of successive Wicked Weave and Infernal Demon summons.
The game sequel has received criticism for not being a multi-platform title.
In response to the criticism, Platinum Games creative producer JP Kellams said that the game would not even be made if not for Nintendo.
"Without getting into some stuff that is both business and confidential, the simple question I'd like to ask you is, 'Do you want to play Bayonetta 2?' Bayonetta 2 would not exist without Nintendo white knighting that project," said Kellams during a presentation at UCF's Center for Emerging Media.
"So while I totally understand that people want to play it on the platforms that they've played it on previously, we really wanted to make Bayonetta 2."
Kellams added, "And that's cool, I mean maybe that system's not for you, or maybe that platform isn't what you want to play games on, but we really want to make Bayonetta 2 and we think it's going to be a fun game and the people who do play it are going to really enjoy it and I think that we made the right decision to make sure that game survived."
"I mean I'd rather be in a world with Bayonetta 2 than without," he concluded.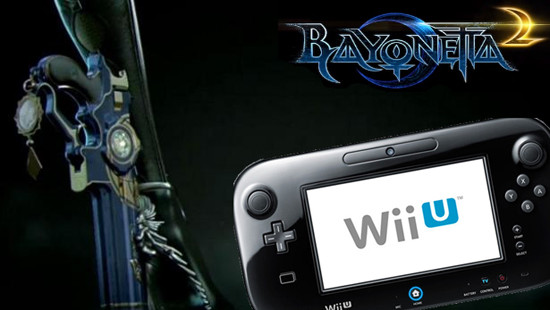 .
Last edited by a moderator: