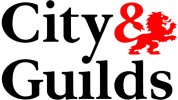 160 Questions based on the City and Guilds 2357 AM2Course.
This Exam Paper Comes with a full set of answers and where to find them based on the BS7671, Onsite Guide, Guidance Note 1, and Guidance Note 3
Sample Questions:
1. To facilitate work inside a large stainless steel vessel in a food processing plant, a socket outlet is to be provided to supply energy to a portable hand lamp. Which one of the following measures would give protection against direct and indirect contact?
a The voltage is limited to 25 V a.c. or 60 V d.c. ripple free.
b The voltage is limited to 50 V a.c. or 120V d.c. ripple free.
c The use o 110 V centre tapped transformer.
d 230V RCD with an operating current of 30 mA.
2. The temperature limit for non-metallic equipment which is intended to be touched but not hand held is
a 55°C
b 65°C
c 70°C
d 80°C.
82. Overload current is defined as the over current
a that causes protective devices to operate correctly.
b occurring in a circuit which is electrically sound
c resulting from a fault of negligible impedance between live conductors of different phases
d flowing in a phase conductor when in contact with exposed conductive parts
120. A short circuit current is defined as
a an overcurrent occurring in an electrically sound circuit
b a current exceeding the current-carrying capacity of the conductors
c the current occurring during a fault of negligible impedance between live conductors
d the current which causes protective overcurrent devices to operate successfully.
The am2 course and exams questions are based on past papers for the city and guilds 2357 course. Use the questions to study and put in your answers, then use the accompanying Answers PDF to mark your results.
Perfect for trainee electricians to get a good working idea of the questions and answers they will need to provide to pass the 2357 AM2 course!
See our ULTIMATE AM2 study Guide Here:
AM2 City and Guilds 2357 Ultimate Study Guide and Questions and Answers for trainee electricians JIB
Click This Link To Discuss The File:
Thread Discussion